/recognize
You can see the available badges and how Recognize works by simply typing /recognize into Slack. Boom!

/recognize @user
Existing users, new users, whatever! We got you covered for sending a recognition. Once one person installs Recognize in Slack everyone will have access. Recognize is the coolest thing to Slack since... Slack.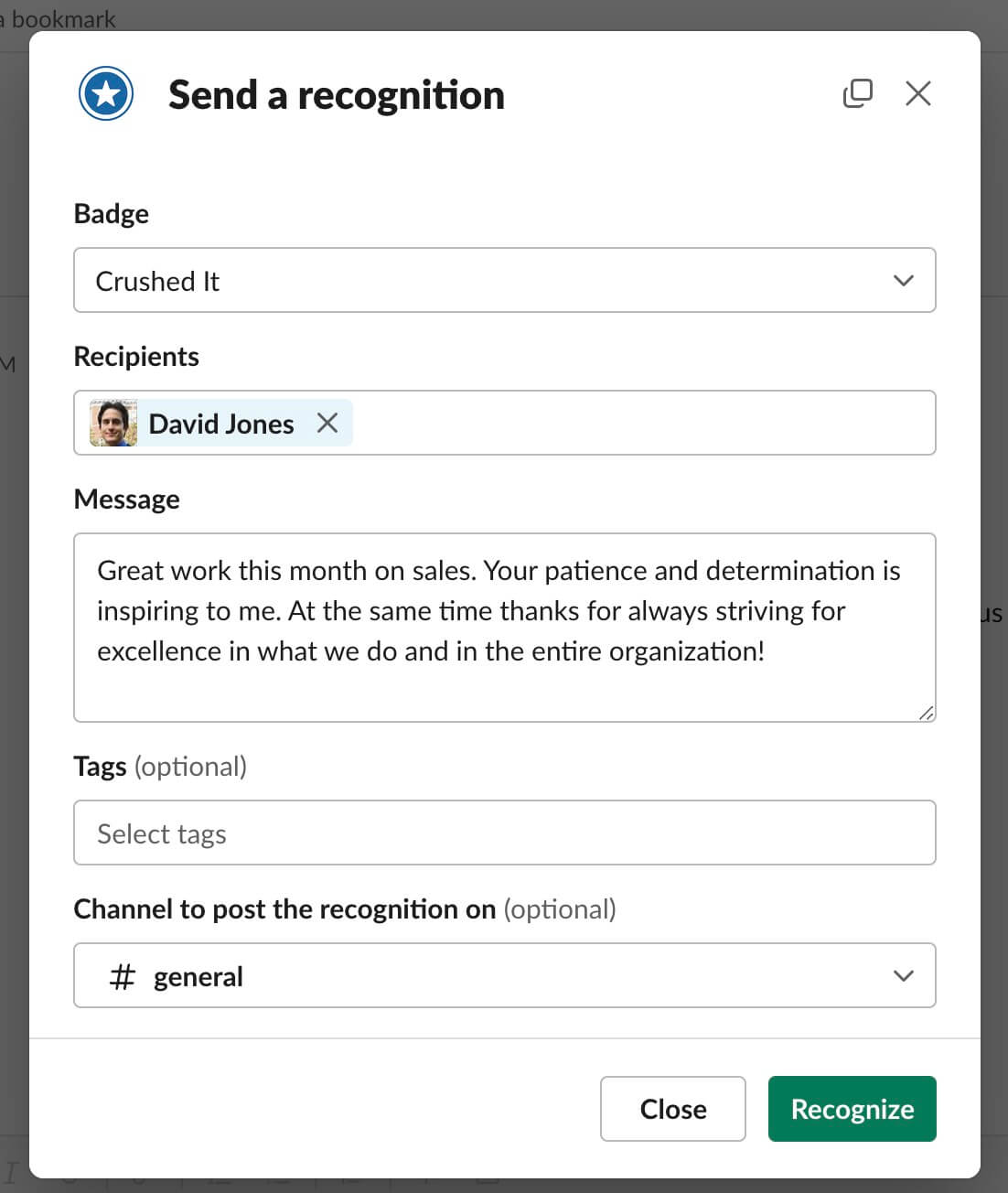 Send any badge on Slack for employee recognition!

Nominations, Awards, Rewards, Certificates
Recognize provides everything you need in an employee recognition strategy. Staff send recognition in Slack, and the admins get ease of use in the company dashboard.
Meet with Us