Employee engagement is a term that reverberates through the world of HR. Interchangeably used with the term employee satisfaction. However, there is a slight difference in the definition of both terms. 
The keyword in employee engagement is MOTIVATION. How motivated are your employees to work? Rate their motivation level on a scale of 1-10. If it's in the lower range, then there's a high chance you're bleeding cash in employee turnover costs, and you have to develop an employee engagement plan as soon as possible. 
According to a report by FastTrack360, about 71% of managers felt employee engagement is one of the most important factors in their organization's overall success. Gallup, in their meta-analysis, also noted that companies in the top quartile of employee engagement outperformed companies in the bottom quartile by 22% in profitability and 21% in productivity. Highly engaged employees are typically highly motivated and in tune with the core focus of the company, which is usually growth.
Many organizations invest resources and efforts in employee engagement plans without considering their implications for the employees. Effective strategies are necessary to ensure that the plan for improving employee engagement is effective.
In this post, we will discuss how to create an employee engagement plan, as well as some of the top employment engagement strategies for 2022.
What is an Employee Engagement Plan?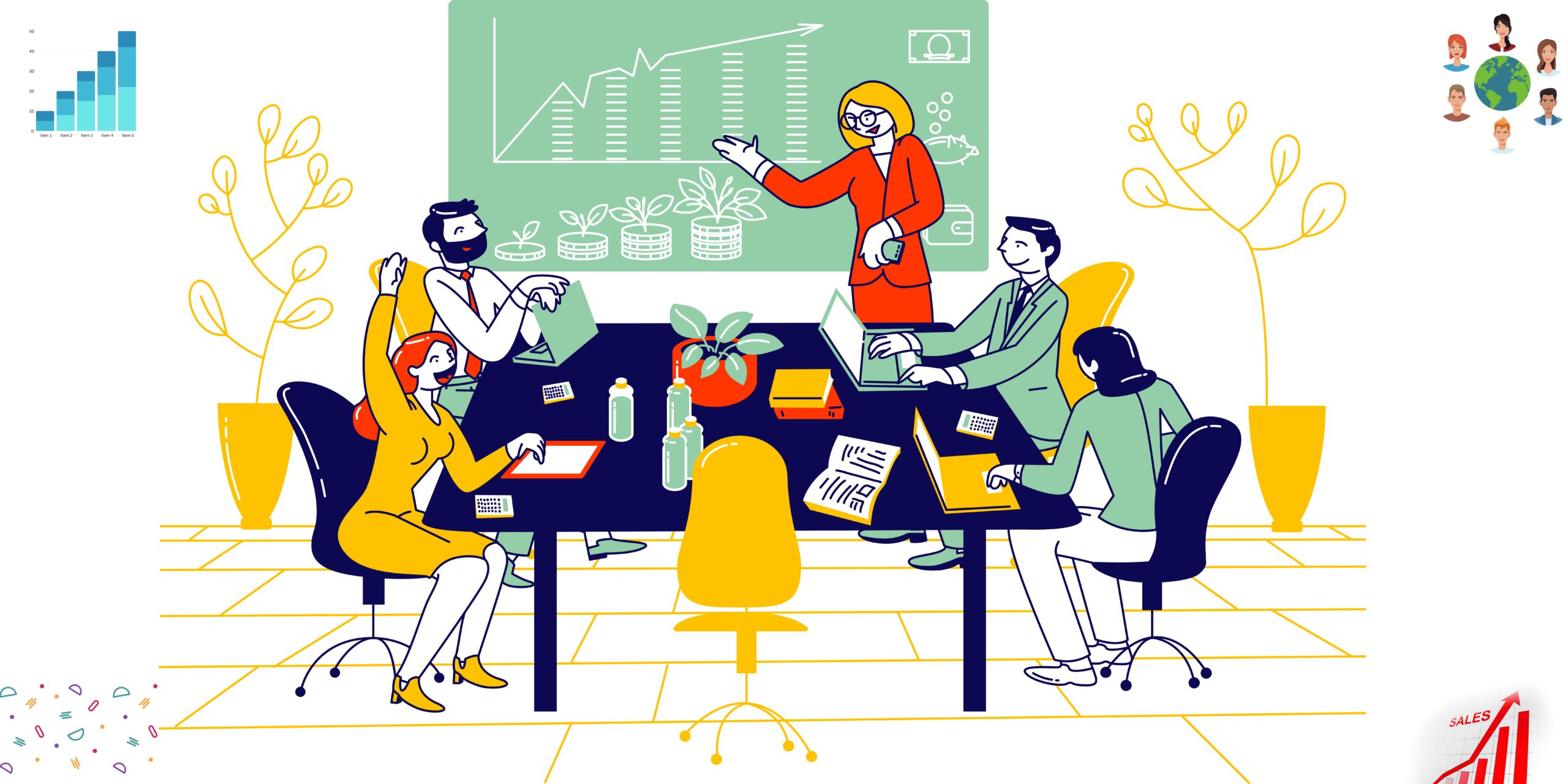 An employee engagement plan is a tool that organizations develop to outline their strategies for improving employee engagement. This plan has several components, including an assessment of your current level of employee engagement, an analysis of the factors that influence employee engagement at your organization, and a set of action steps to address these issues.
A robust employee engagement plan identifies the major factors that influence employee engagement by determining which pain points most directly affect employees and then creating personalized initiatives to address those issues. For example, if you find that one of the main barriers for employees is feeling limited by their role to grow professionally, your plan might include ways for them to take on additional responsibilities or training opportunities for new skills.
Monique Pinnock, Senior Vice President of Corporate HR and Philanthropy at Hyatt Hotels, spoke of their employee engagement plan during COVID, which included creating an employee engagement app and the use of short-form videos from their CEO. In these videos, CEO Mark Hoplamazian shared strategy updates and performance metrics. And according to her, these videos helped establish a connection between Hoplamazian and the employees, which created a feeling of oneness among the staff, especially during the pandemic. 
Dr. Noelle Nelson, clinical psychologist and business consultant, describes employer-employee relationships as symbiotic. According to her, employees will take the company's interests seriously when they feel valued by their employers. 
Essentially, an employee engagement plan is about developing strategies for transitioning your employee from a passive, disinterested individual into an employee who is firmly committed to the organization's growth. 
Employee engagement action plans are open-ended. The differences in demographics and culture make it such that there is no one-size-fits-all approach to developing an employee engagement plan. 
However, there are certain guidelines to follow in the development of an employee engagement plan. 
How Do You Plan Employee Engagement Activities?
The following steps can take your employee engagement from low to high:
1. Determine your Organization's Employee Value Proposition
The employee value proposition (EVP) is an organization's unique, compelling and succinct statement that defines what it offers employees, what they can expect from their employer, and why they should work there.
The EVP helps you identify your organization's identity, culture, and brand. It also helps you attract talent and retain employees.
2. Develop a Method of Measuring Employee Engagement
There are a lot of ways to measure employee engagement. Some companies use surveys, while others use productivity measures or turnover rates. One of the most effective — and efficient — ways is to use an employee engagement survey.
Employee engagement surveys are great because they can be sent to every employee—even if there are thousands of them—which means that you get a clearer picture of how engaged every employee is.
3. Look At The Results Of The Employee Engagement Survey
Before you can develop an action plan to improve employee engagement, you must first understand what factors have the most influence on it. This involves analyzing data from the employee engagement survey to determine your company's strengths, weaknesses, and areas for improvement.
Focus on the employee feedback rather than the scores themselves; this way, you can see how employees feel about your company's culture as a whole instead of just focusing on one or two aspects at a time. Managers should meet with their teams to discuss the survey's findings, taking note of any recurring themes or trends in categories such as job satisfaction, work-life balance, and quality of work-life (QWL).
4. Choose What You Want To Improve
You need to decide where you will focus your efforts. You can't do everything at once—you have to prioritize. Review the data and create a list of priority areas, then choose two or three key points from the survey that have the greatest impact on employee engagement. These points can be used as the basis for creating actionable plans.
Consider which factors from the survey had the greatest impact on employee engagement. Which areas did we score the lowest in? What changes in our process could make a significant difference? 
Next, we need to figure out what the best next step is. For example, if we scored low on work-life balance and quality of work-life (QWL), then a change in our process might be to introduce flexible working hours.
5. Plan 'SMART'
When creating an employee engagement action plan, ensure that your goals are Specific, Measurable, Achievable, Realistic, and Timely (SMART).
The goals of your plan should be
Specific: Each action step should be specific and clearly defined.

Measurable: There must be a way to assess whether or not the goals have been met.

Achievable: The goal must be attainable within the time frame given to ensure success.

Realistic: The goal should be realistic and achievable with your current resources and capabilities as well as any external factors.

Time-Bound: Each step must have a deadline so that you can monitor progress.
S.M.A.R.T goals are important to help you establish concrete goals and stay accountable in the long term. The team should be informed of their specific roles and responsibilities, the timeline and deadlines for monitoring progress, and the metrics by which they will be assessed.
By setting clear goals and following a plan with precise parameters, you'll be able to improve employee engagement.
6. Prepare Action Plans
After you've established your goals, the next step is to prepare an action plan. At this stage, you'll want to allocate resources and define key performance indicators (KPIs) to measure progress.
Whether your action plan is successful will depend on whether the different managers support it. If they do, then they will be able to provide feedback and help you identify potential problems early on.
7. Regularly Evaluate The Outcomes Of The Initiatives
To be effective, the engagement action plan must be regularly evaluated.
Once you've put the engagement plan in place, be sure to monitor staff's adaptation to any changes. If a new initiative is not working as expected, you need to know right away so that you can make any necessary adjustments quickly and efficiently.
Communicate with the employees regularly to gain feedback and make any necessary adjustments quickly and efficiently. This will help you identify areas where your tactics or messaging could be improved so that future initiatives are more effective at increasing employee engagement.
Once a month or every six months, it's essential to measure the effectiveness of your action plan against the defined performance metrics. Use metrics such as turnover rates, Employee Net Promoter Score (eNPS) performance, employee attendance metrics, and in-house engagement survey results to measure how effective each strategy is at increasing engagement.
Top Employee Engagement Strategies of 2022
1. Open Communication Channels
Once your employee engagement plan is in action, you should communicate it to your workforce clearly and concisely. It will help you achieve better results, and it will also ensure that there is no ambiguity regarding how the plan will be implemented.
To build a cohesive and trusting team, leaders should create an atmosphere in which staff members feel comfortable communicating with one another. A collaborative work environment promotes employee satisfaction and productivity.
You can enable open communication through the company newsletter. A company newsletter is an ideal way for a company to disseminate information to its employees. It allows staff members to stay up-to-date with what's happening at the workplace and keeps them tied to long-term purpose, which improves emotional connection with the company. 
2. Create a Proactive Feedback System
To build and maintain trust within your team, you need to create a system of feedback. This is how you can get honest, constructive feedback from your employees.
Your employees have a lot of thoughts about their work at the company. Rather than take this feedback as criticism, use it to help you identify ways to reduce turnover rates and boost employee engagement.
To get honest feedback, tell employees to anonymize their feedback. Establish a channel of communication between you and your employees for constructive feedback. The insights gained from feedback help build trust between you and your employee, which is essential for creating an effective working environment.
3. Give Employees Some Autonomy 
Another employee engagement strategy is making employees feel like they're part of the bigger picture. Employees who feel empowered and able to make decisions at work are more engaged, productive, and satisfied.
When you instill a culture of ownership and give your employees the responsibility to lead, they feel valued and confident.
Apart from taking employee feedback seriously, your engagement strategy should also include using their suggestions. You should also delegate activities and initiatives to your employees.
The benefits of this approach are two-fold: First, it gives those employees who want to grow in their roles more opportunities for growth; second, it makes everyone feel like they're part of something bigger than just themselves—like they're part of a team!
4. Make Time for Social Activities
Fun is a critical part of the many employee engagement strategies you can implement. While it might seem like an afterthought, social activities are an important part of creating a culture that is both productive and enjoyable.
Your employees are human beings and need time away from work just as much as anyone else does. If you plan your employee engagement activities wisely, then you can make sure that everyone who works for your company gets some time out from their desk.
Fun is something small businesses have an advantage over big corporations when it comes to implementing employee engagement strategies. That's because employees of small businesses know each other personally; therefore, they feel like they're part of a group of friends or like they're working with family members.
It is easier for smaller businesses to create a culture of social activities so that employees feel included and engaged in their work environment.
5. Use an Employee Engagement Platform
Employee engagement software is a method of collecting employee feedback and recognizing employee achievements. These tools analyze employee feedback to identify actionable insights that can be used by managers to improve their leadership skills and foster a more engaged workforce.
Essentially, employee engagement software aims to increase employee engagement, well-being, and recognition in an organization. An amazing platform you can use is Recognize. Here are some of the features of the platform. 
6. Provide Opportunities For Career Growth
One of the most important things you can do to keep your employees engaged and motivated is to provide them with opportunities for career growth.
The fact is that people leave their jobs for many reasons, but one of the main ones is to advance in their careers. Ensure to show your employees that they can grow at your company.
By investing in learning and development initiatives, you show your employees that you value them as individuals. It also demonstrates that you are committed to them rather than just replacing them with people who have the skills you desire.
7. Recognize Your Top Performers With Rewards
If you want to keep your employees engaged, it's important to recognize them for their achievements. Research indicates that recognition is one of the most powerful tools for building employee engagement.
This could mean creating systems in place where managers are encouraged to give recognition to team members who achieve something. It also means recognizing employees for things they do outside of their job that resonate with company values.
A simple gesture of recognition and appreciation can go a long way in making employees feel valued and appreciated by their employers.
Conclusion
In the end, it's not about what you do but how you do it.
Employee engagement action plans are a great way to get your employees on board with your company's mission and vision. They help them feel valued and appreciated, which improves their overall happiness at work.
The key is being strategic about how you implement your plan. You need to be able to tell how each aspect of your plan impacts employee engagement—and whether or not that impact is positive or negative.